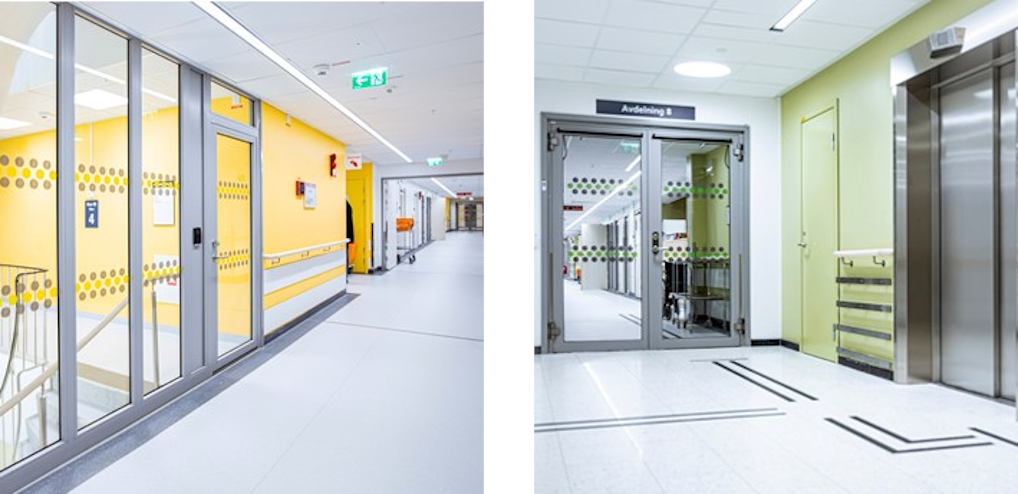 New Södertälje Hospital

The New Södertälje Hospital comprises 22 000 square meters of modern healthcare environments for emergency treatment, intensive care, surgery and childbirth. The hospital was built to modern standards regarding both technology and the environment, and has been certified at the highest level according to the Green Building Gold.
We know from previous experience that hospital environments demand high standards to cope with high wear and tear. Doors are opened and closed often, broad beds must be able to pass through (and collide with doors and glass partitions from time to time), and they are also subject to fire protection standards. Choosing steel profiles from Stålprofil means that partitions can cope with wear and tear, and extends the length of each necessary maintenance interval.
| | |
| --- | --- |
| Door and wall partitions: | Steel profile systems SP 35000, SP 76500 och SP 79000 |
| Built in: | 2019 |
| Architect: | BSK arkitekter/Eliassen Lambertz-Nilssen |
| Producer: | Maxidoor AB |
| Glass supplier: | Vetrotech Saint-Globain |
Download: