Find the right steel profile
We have five overarching concepts to choose from: uninsulated steel profiles, insulated steel profiles (with broken thermal bridge), fire-insulated steel profiles, profiles for facades and stainless steel profiles. All are available in a variety of widths and profile depths. Take a closer look at our concepts and broad selection of steel profiles to see which classifications and safety ratings they are tested for, or contact us and we will help you find the profile system that meets your wishes and needs.
Steel profiles offer many advantages. Steel partitions provide constructions with stability and have much better resistance to external impact compared with other materials. Steel is also an eco-friendly material – which you can read more about under protection and security. Steel is an adaptable material that can be designed to meet the wishes of the architect and customer. Our profile systems include arches, round windows and arched doors and we can use innovative solutions to adapt the profile width and depth to meet your design requirements. Steel also offers great freedom of choice when it comes to surface finish. Our profiles can be coated in any color from RAL or NCS palettes. Stainless steel profiles can also be used uncoated, which results in a classic, attractive construction design. An advantageous price level and low total owner cost are two additional benefits of choosing steel over other materials.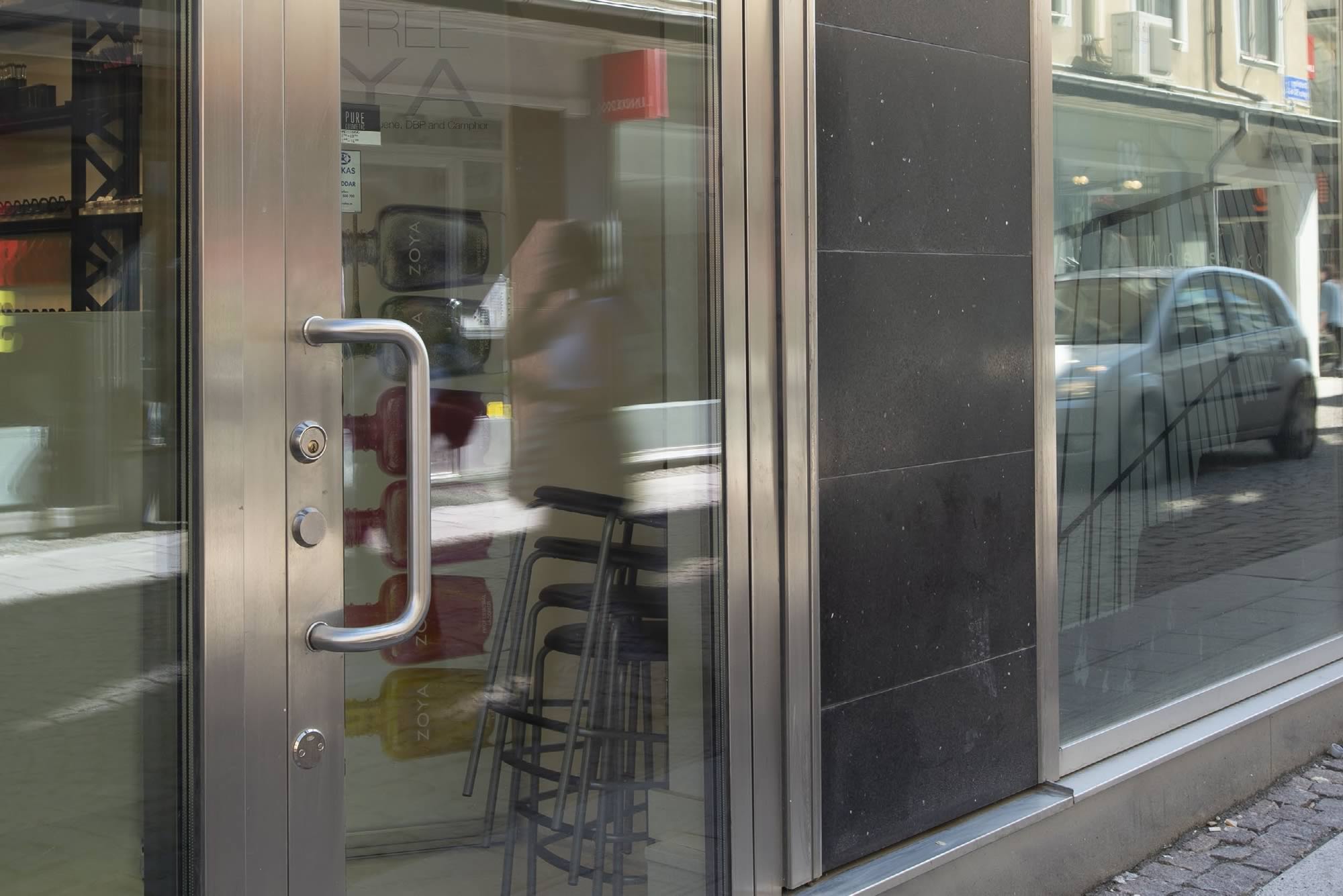 SP 900
Stainless steel profiles
All steel profile systems – SP 300, SP 500 and SP 700 – are offered in acid resistant stainless steel EN 1.4404 (ASTM 316L, SS 2348).