There are many strong reasons to choose our steel profiles. Documentation and certification are essential to us – no profile leaves our factory without living up to our promises. Our profile systems are developed to meet high requirements for safety, insulation and durability in different environments and are tested and certified according to EN standards for fire, bullet and burglary protection, airborne noise insulation, U-value and permeability. Many systems are also internationally approved.
The systems undergo continuous testing and are certified nationally and internationally by accredited test institutes like RISE and DBI. Certification is in accordance with Swedish National Type Approval, European standards (CE), British standards and listed in accordance with the American UL system. Many of the systems also comply with combinations of classifications, where profile partitions are tested and approved for fire and smoke leakage resistance as well as burglar and bullet-resistance. Safety evaluations also form the basis of profile width and opening dimensions, and consideration is given to facilitating evacuation.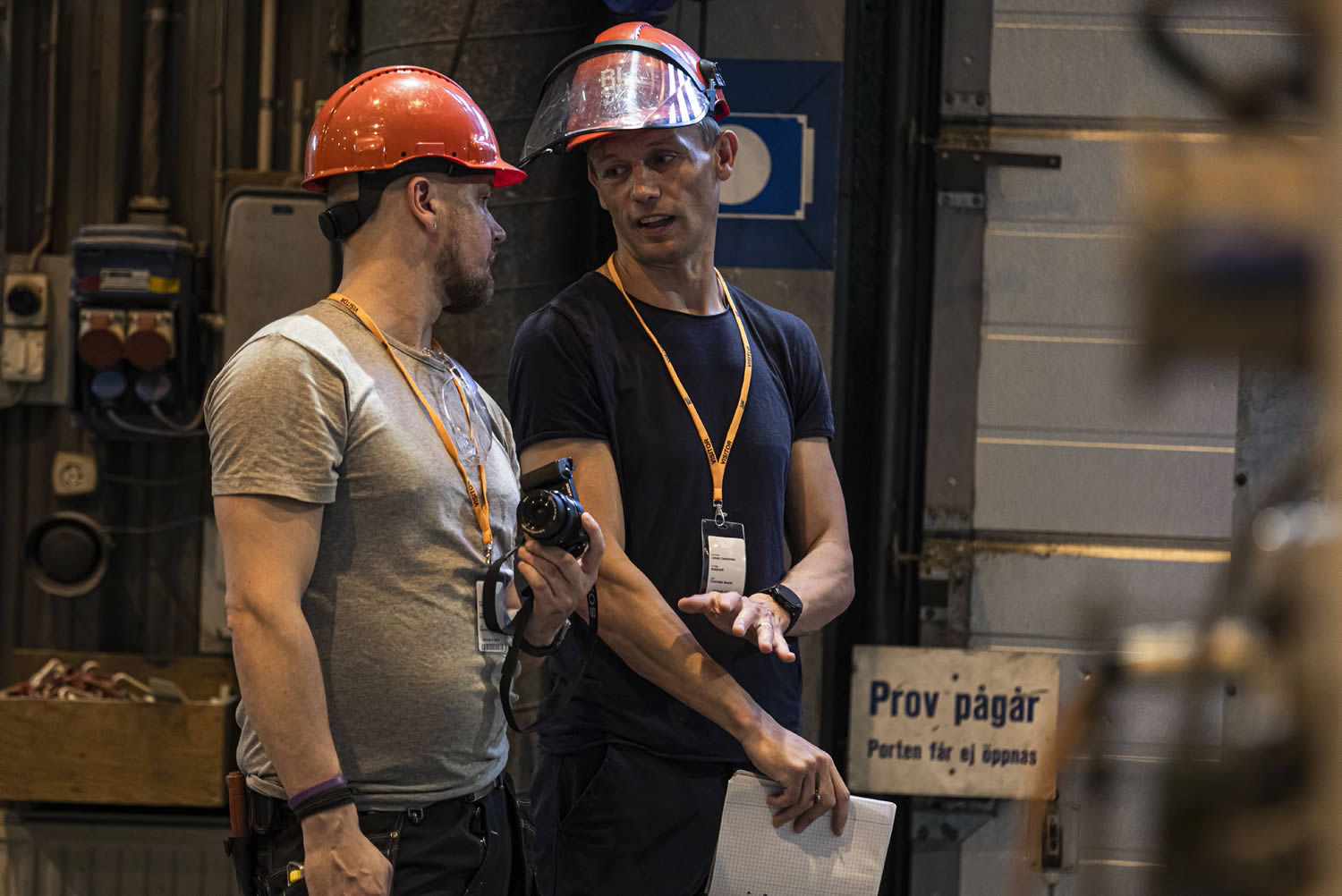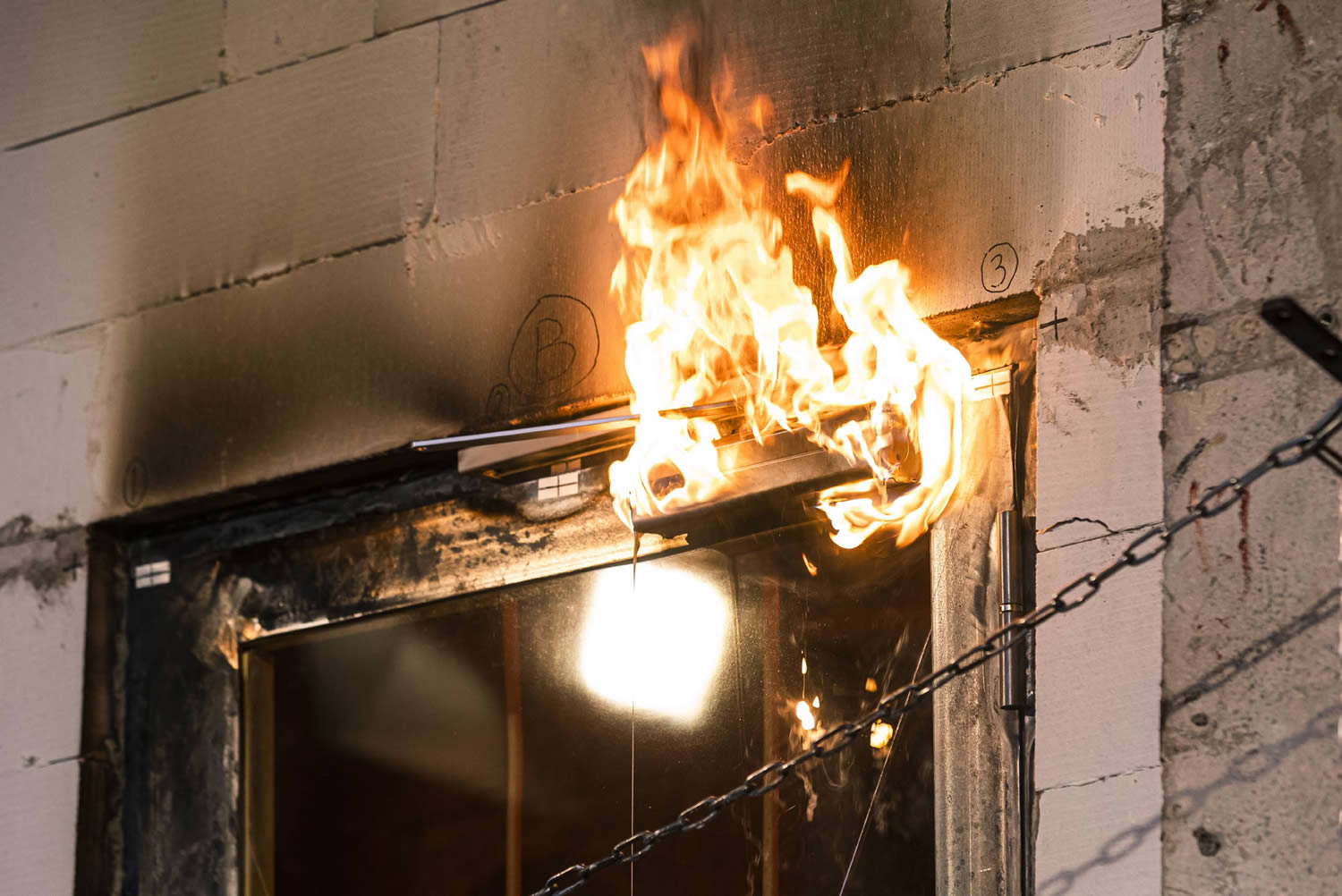 Our profile systems are made of steel, galvanized steel or acid resistant stainless steel EN 1.4404. Steel offers many advantages. Compared with many other construction materials, steel offers unbeatable stability and durability. Even with slim dimensions, steel constructions can manage long spans, which offers light constructions with low surface pressure. Steel is also a durable material that resists long-term wear and tear and external impact. Our profile systems are based on profiles without loose glued or riveted sheet metal. The profiles are welded into complete systems with seams that lend strength to the construction.
Rustproof
In environments with low air humidity, the risk of corrosion is practically nonexistent, regardless of choice of steel. Corrosion risk increases with increasing humidity levels, and with the presence of impurities. Rusting can effectively be prevented through painting or galvanization. Acid resistant stainless steel EN 1.4404 is alloyed with molybdenum for excellent resistance to general and spot corrosion.
Economic
Building with steel saves enormous amounts of time and money, because pillars, beams and other construction elements are supplied ready for construction. Construction is easier to plan and complete, and the property can be used sooner. The durability of steel also impacts construction costs, because the material's strength and lifespan minimize maintenance and replacement costs.
Eco-friendly
Steel has several environmentally beneficial properties. It has an extremely long lifespan and releases essentially no emissions into the air, water or land. Steel is also completely recyclable and can be reused over and over with excellent energy efficiency and without waning quality.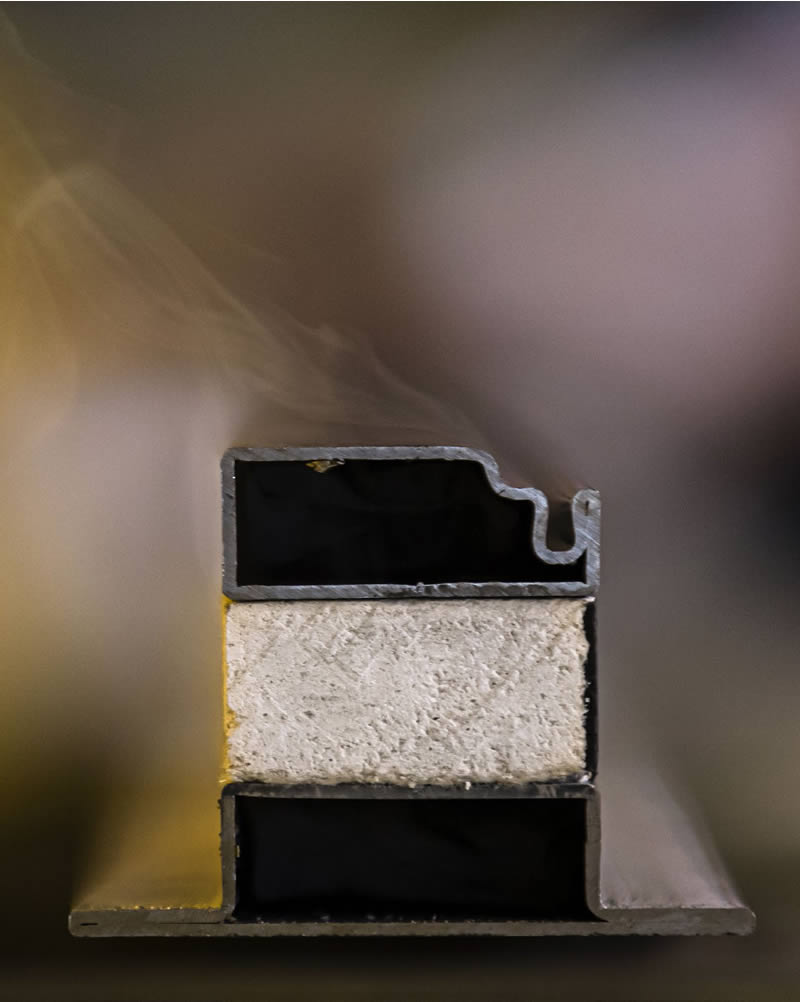 Minimized energy consumption
A growing focus on energy efficiency increases demands on materials, construction and insulation in glazed partitions. Our profile systems are available in numerous varieties, and insulating material and the construction effectively minimize unnecessary energy consumption. The systems are also tested and certified for air and rain tightness, and for safety from large wind loads. Glazed partitions are also an important part of the property's sound environment.
Noise reduction
The choice of glass and profile type has a high impact on the spread of unwanted noise and disrupting sounds. We have complete solutions for a good sound climate.
Enhanced safety
If you want to create more secure buildings and improve the safety of people in public settings, you've come to the right place. Our steel profiles are neither seen nor heard, but they are inside doors, entrances and glass partitions everywhere: shopping centers, hospitals, government buildings, football arenas and office buildings, to name just a few examples. Our steel profiles comply with high national and international requirements for insulation, fire resistance, bullet resistance and blast resistance. Feel free to take a closer look at our profile systems and contact us for help finding the best profile for your project – which makes a big difference when it counts.
Fire protection
Fire-rated Steel profile systems™ have type approval certificates for signposting from fire resistance class E 30 up to EI120.
Blast resistance
The systems are tested and can meet requirements for resistance classes EXR1–EXR5 in accordance with SS-EN 13123-2. Tests have also been conducted in accordance with ISO 16933. Resistance class EXV 15 (E).
Bullet resistance
Insulated profile systems meet bullet-resistance classes FB4NS, FB6NS and FB7NS in accordance with SS-EN 1522. Glass shall fulfill bullet-resistance in accordance with SS-EN 1063 class BR1NS–BR7NS. Fittings shall be tested or able to show equivalent resistance. Tests have also been conducted in accordance with UL 752 (2006) level III.
Burglar resistance
For test reports and certification in accordance with SS-EN 1627, tests are conducted in accordance with SS-EN 1628 (dynamic tests), SS-EN 1629 (static tests) and SS-EN 1630 (manual burglary attempts with tools). Doors in SP 56500/SP 76500 meet the requirements of SS EN 1627 for burglar resistance class 3 and 4, and doors with filling in class 5 SS ENV 1627. According to Stålprofil's type approval certificate, issued by RISE, these partitions can be signposted as verification for the established burglar-resistance requirements. Partitions with requirements for combined fire and burglar-resistance can also be signposted, such as EI60 and RC4.